'Connie' Edition Whibbit Model (number 7)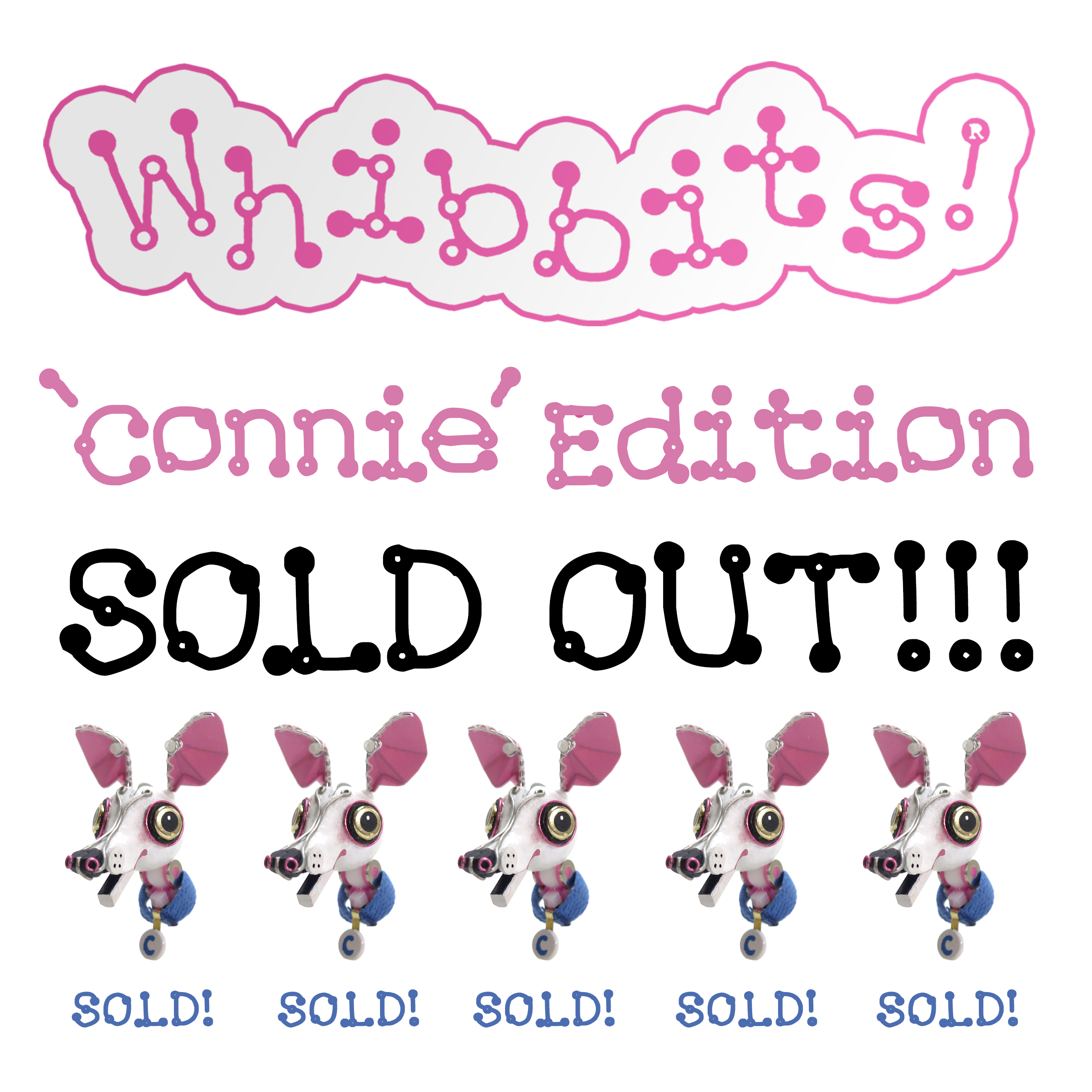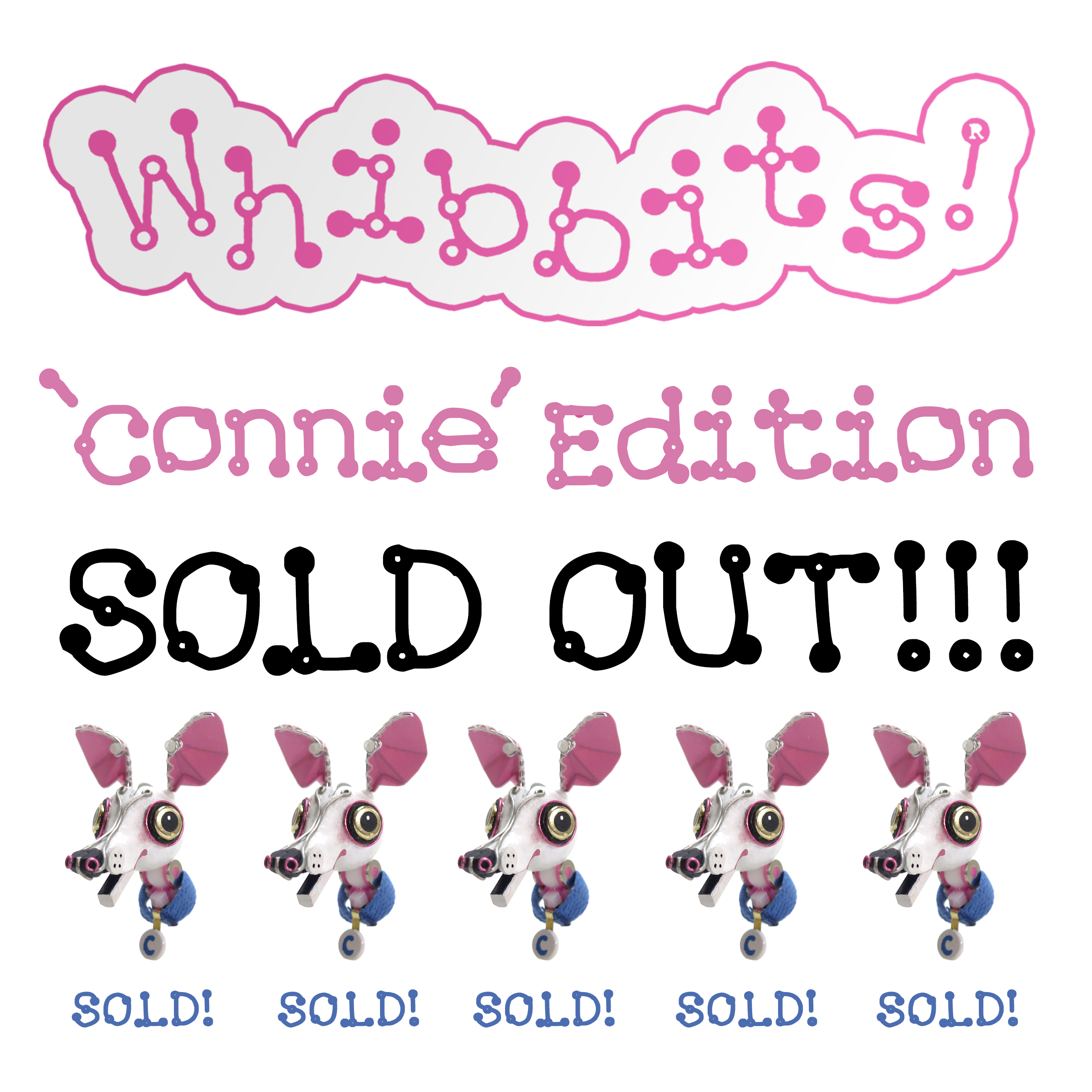 sold out
'Connie' Edition Whibbit Model (number 7)
***SOLD OUT***
Whibbits are stop-motion animated dog characters made from random bits & bobs. They are the stars of some animated films that can be seen via https://vimeo.com/268768511 (the new whibbit designs will star in some new animations in 2019!)

These models are exact replicas of the puppets I use in my films. They use the same techniques and materials except this particular variant will be made White, Silver with some pink details. Her name 'Connie' comes from the word confectionary/confiserie, which is referenced in her colouring and a future animation sequence based around sweet/candy making.

The models are displayed on a 8x8 inch wooden base with a numbered brass plaque. They also have a numbered collar and certificate. The also come with a set of photos showing the objects and processes used to make your actual model.

Over 50 Whibbits have been made/sold. They have been dispatched all over the world, so you can order your whibbit with confidence!
All whibbit models are made to order, so I regretfully cannot offer refunds.